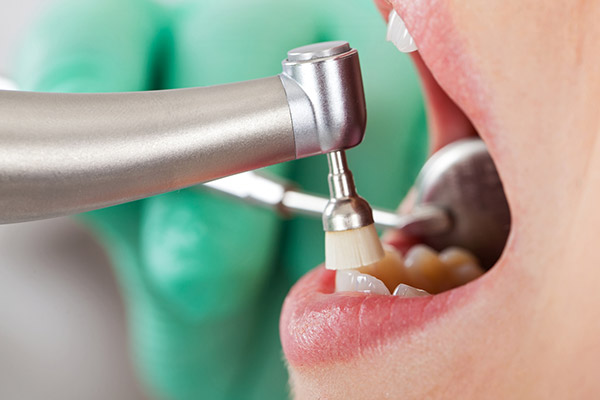 Good oral hygiene adds value to almost every aspect of our lives. It contributes to better nutrition, helps us speak clearly, adds a sparkle to our smile, and increases confidence. Brushing & flossing your teeth every day are essential for maintaining good oral hygiene. Equally important is having regular cleanings performed by your dentist at least every 6 to 12 months.
Here are the top 10 health benefits of regular dental cleanings:
Better access to difficult-to-reach areas in the oral cavity
Professional dental cleaning performed by a dentist or dental hygienist will be able to remove food particles and debris stuck in hard-to-reach areas in your mouth such as in between your teeth and around the gumline.
Specialized dental equipment for better cleaning
The equipment used by your dentist to clean your teeth such as manual or ultrasonic scalers and polishers can effectively scrape off deposits on the teeth such as plaque or tartar.
Removal of unsightly stains Most stains or discolorations caused by smoking, drinking coffee or colas, and certain types of foods can be removed and help improve your smile.
Avoiding tooth decay
Dental cleaning is also known as oral prophylaxis because it prevents the spread of infection to the gums which can ultimately lead to tooth loss.
5.Avoiding bad breath (Halitosis)
Regular dental cleanings can help prevent or resolve bad breath which may be due to poor oral hygiene thereby boosting your confidence.
Preventing heart disease
According to research studies, having gum disease increases the likelihood of bacteria from the gums entering your blood stream and damaging heart valves.
Early detection of broken tooth fillings
During the cleaning procedure, signs of breakage or fracture of previous dental fillings can be detected and can be addressed at an early stage.
Screening for oral cancer
About 53,000 Americans are diagnosed with oral cancer which accounts for nearly 85% of all head and neck cancers. Early detection improves the chances of curing the condition.
Setting a good example for your kids
Oral health is closely related to overall health. Scheduling regular dental cleanings at once a year is the best way to impress upon your kids the importance of oral health.
Dental insurance benefits
Most dental insurance plans cover dental cleanings at least once or twice a year. Ensuring you get the dental cleaning done could save you money in the long run.
Dr. Kaur is a highly experienced dentist with a passion for educating patients about the importance of oral health. She uses state-of-the-art dental procedures and techniques to optimize oral health for all her patients. Her goal is to provide high quality dental care to the community of Lewis Center, Ohio.