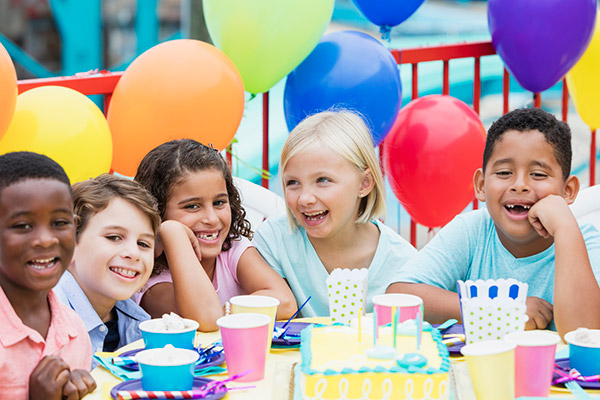 The holiday season is a time when kids get to enjoy fancy chocolates, cakes, candy, soft drinks and a whole lot of other goodies. However, overindulgence in these sugary treats can damage not only their milk teeth, but the underlying permanent teeth as well.
Here are 5 tips to keep your kid's teeth healthy over the holiday season:
Make oral hygiene top priority: No matter how late the holiday celebrations go on into the night, ensure your children don't go to bed without brushing their teeth. Besides this, they should also brush their teeth once in the morning and floss once a day as well. Children below the age of 5 or 6 years may need help with brushing and should be supervised until they do it properly.
Limit consumption of sweets: This can be hard to do, but it's well worth the effort when you consider that you are protecting your child's heart-warming smile. You can make things easy by stocking up on plenty of fresh fruits, cooking well-balanced nutritious meals, and limiting that amount of processed foods in your kitchen.
Buy gifts that spark interest in oral hygiene: Tooth-friendly gifts that you can give your children during the holiday season include toothbrushes that have your child's favorite cartoon character or superhero, delicious toothpastes, attractive electronic toothbrushes, or flossers that are kid friendly.
Encourage your child to drink plenty of water: Drinking more water will help your children avoid drinking too many high-calorie soft drinks, keep them from getting dehydrated from all the fun physical activities, and help wash away food debris and bacteria from the oral cavity.
Don't miss dental checkups on account of the holidays: Timely diagnosis and treatment of dental problems can help prevent the need for tooth fillings or other invasive treatments and lay a solid foundation for the growth and development of healthy adult teeth.
Dr. Kaur is a highly experienced dentist with a passion for educating patients about the importance of oral health. She uses state-of-the-art dental procedures and techniques to optimize oral health for all her patients. Her goal is to provide high quality dental care to the community of Lewis Center, Ohio.